Our Cars
G56 GT4
Race anytime, anywhere.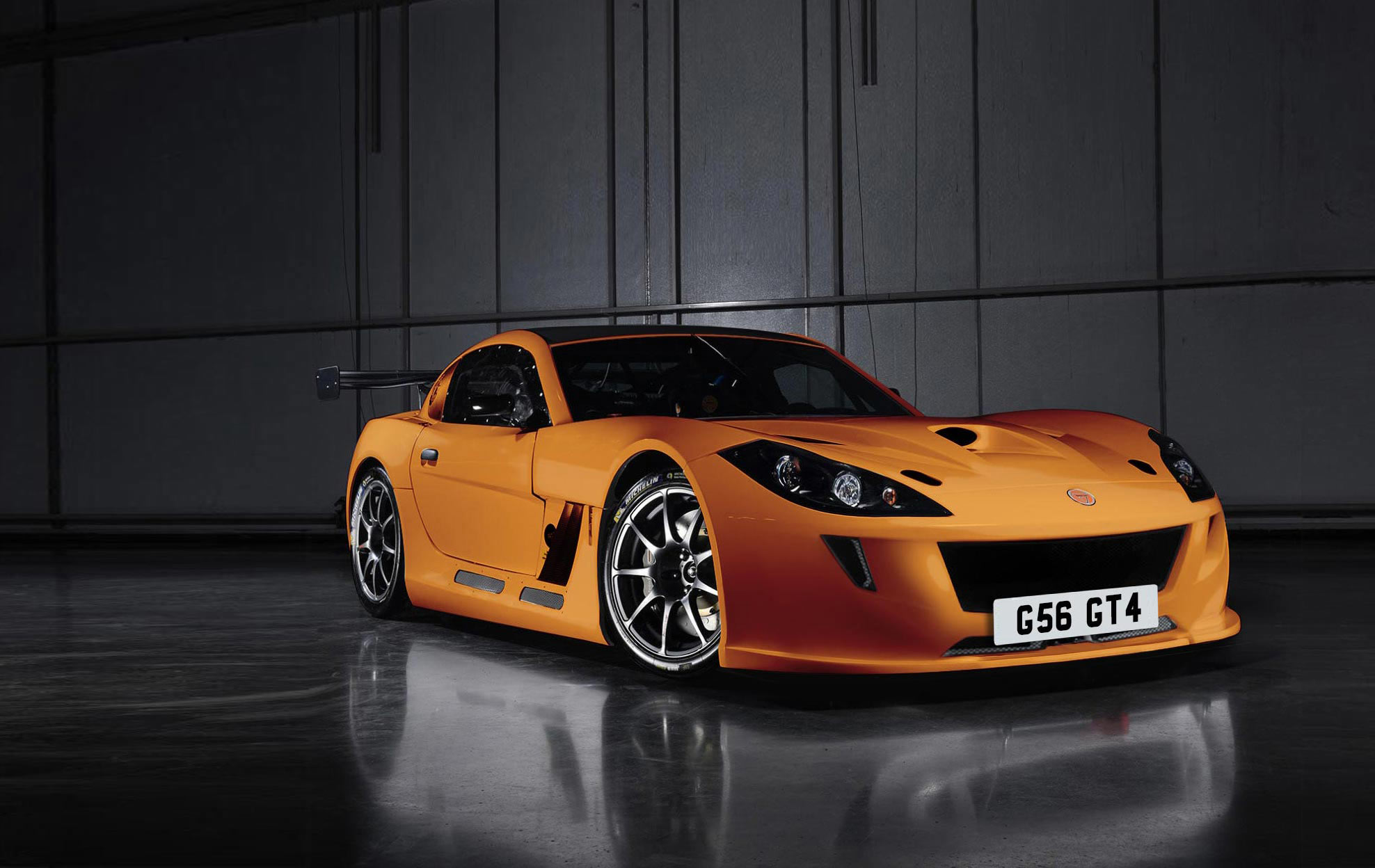 The Ginetta G56 GT4 is our latest generation of GT4 car. Following on from the homologated G55 range, which is one of the most successful GT4 cars ever made. Homologated for the international stage, it is eligible for competition within a variety of global endurance and sprint racing series.
The G56 GT4 has grown a successful track record for performance and reliability. It is proven in some of the most gruelling races in the world.
Race Pedigree
Built for racers by racers.
Key Features
Ginetta 6.2 LTR, V8
Power assisted steering
10″ x 18″ front / 11″ x 18″ rear alloy wheels
Air conditioning
Bosch ABS and traction control
Technical Details
Engine

Ginetta 6.2 LTR, V8
Dry sump
Racing clutch
Restrictors available for BOP compliance
60hrs Ginetta warranty

Specifications

FIA approved T45 tubular chassis and integral safety cage
FIA approved driver's seat and harness
FIA approved ATL 130 litre fuel cell
Power assisted steering
Twin dry break fuel coupling
Xtrac transaxle with pneumatic paddle shift
Carbon fibre rear wing
Motec M150 ECU and C125 dashboard display
10" x 18" front / 11" x 18" rear alloy wheels
Alcon six pot monoblock brake callipers
Pneumatic air jacks
Carbon fibre side impact protection
Motec GPS with C125 logging upgrade
Steering angle sensor
Brake pressure sensors
Bosch ABS and traction control
SRO spec 5 stud wheel fixing
Air conditioning
LMP3 suspension technology

Optional Extras

Damper pots
Passenger seat and harnesses
Schroth harnesses
Cup Package - Larger rear wing / Centre Lock Conversion / Unrestricted Engine
LED Endurance Lights Package
Ginetta Championships
Be part of the highly successful Ginetta race series.
Enquire
We'd love to show more about this car. Complete the form or contact us to get started.