Our Cars
G40 GT5
A proven car for GT5 racing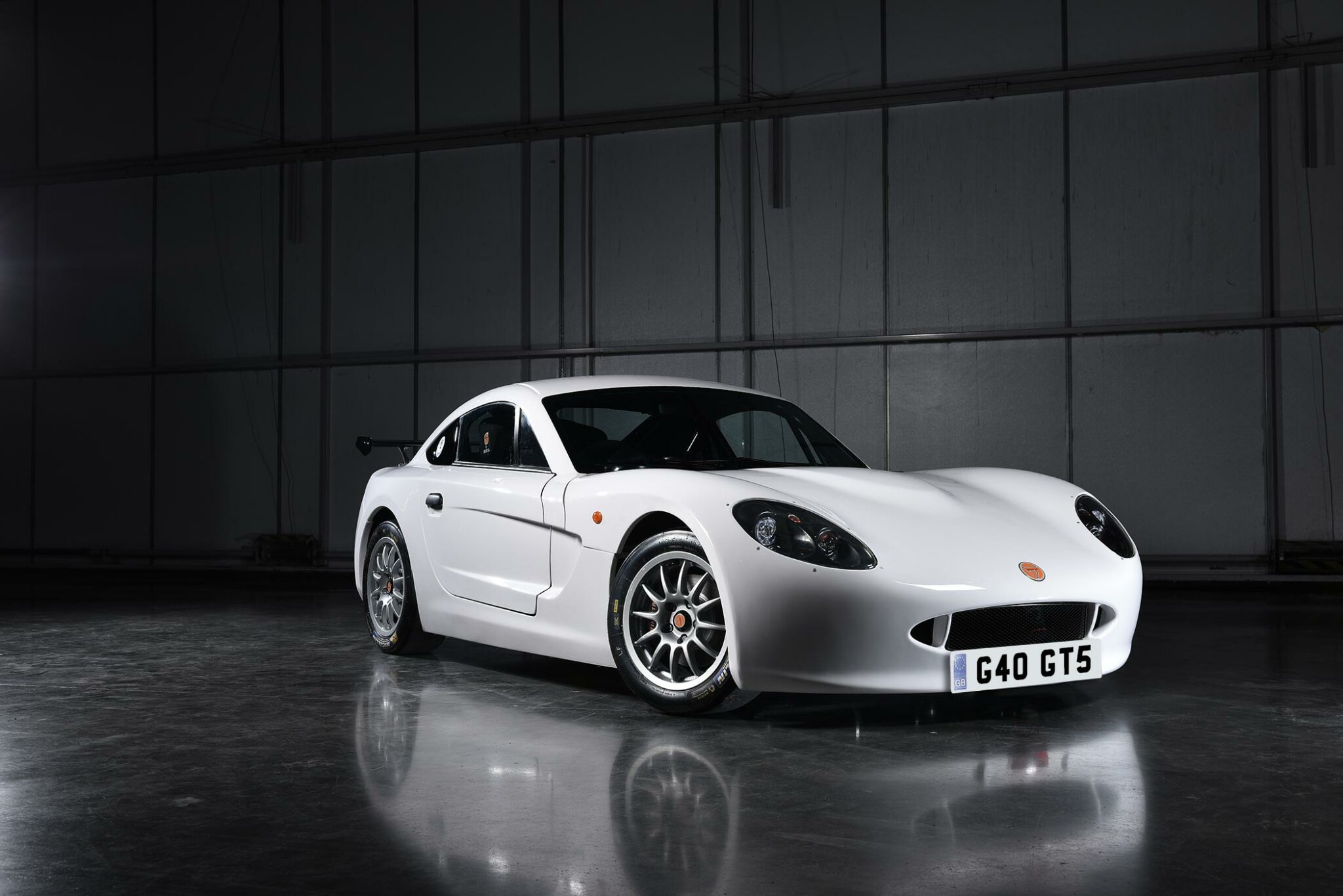 The G40 GT5 car offers exhilarating racing for all ages and experience.
The GT5 represents the ultimate evolution of the G40 platform, offering exhilarating racing for all ages and experience. With the most powerful engine in the G40 range plus full-slick tyres and a sequential gearbox, this model unleashes the G40's maximum potential.
Championship Eligibility
Eligible for Championships including The Ginetta GT5 Challenge Championship, the Swedish Ginetta GT5 Championship, Britcar, MSVR Trackday Trophy, MSVR Team Trophy, 750MC Enduro to name but a few.
Key Features
Engine – Sealed Ford 1.8 litre 4-cylinder Zetec
Gearbox – Sealed Quaife 6-speed sequential
Weight – 850kg
Wheels – 7″ x 15″
Technical Details
Engine

Sealed Ford 1.8 litre four cylinder Zetec engine
Performance camshaft
Performance flywheel

Specification

FIA standard T45 tubular chassis and integral safety cage
FIA standard driver's seat and harnesses
FIA standard ATL 45 litre fuel cell
Sealed Quaife six speed sequential gearbox
Sealed Quaife ATB differential
7" x 15" alloy wheels
Controlled one way damper
Controlled Michelin slick tyres
Ginetta controlled AIM datalogger
Rear wing
Pneumatic air jacks
Steering angle sensor
Brake pressure sensors

Optional Extras

Passenger seat and harnesses
Schroth harnesses
Two camera VBOX logging system
VBOX OLED display
The GT Championship
The Ginetta GT Championship is one of the largest on our roster. Packed grids of Ginetta G40's enjoy ultra-competitive single-make motorsport. Suitable for all ages and levels of race experience, the Ginetta GT Championship is widely known as the breeding ground for future professional drivers.
What an amazing year its been on track... Ginetta have done a brilliant job in getting the races organised and I cannot thank them enough for their support along the way.
Enquire
We'd love to show more about this car. Complete the form or contact us to get started.