GT Academy
G56 GTA
Everything a driver needs to experience an entry level GT car with uncompromising capabilities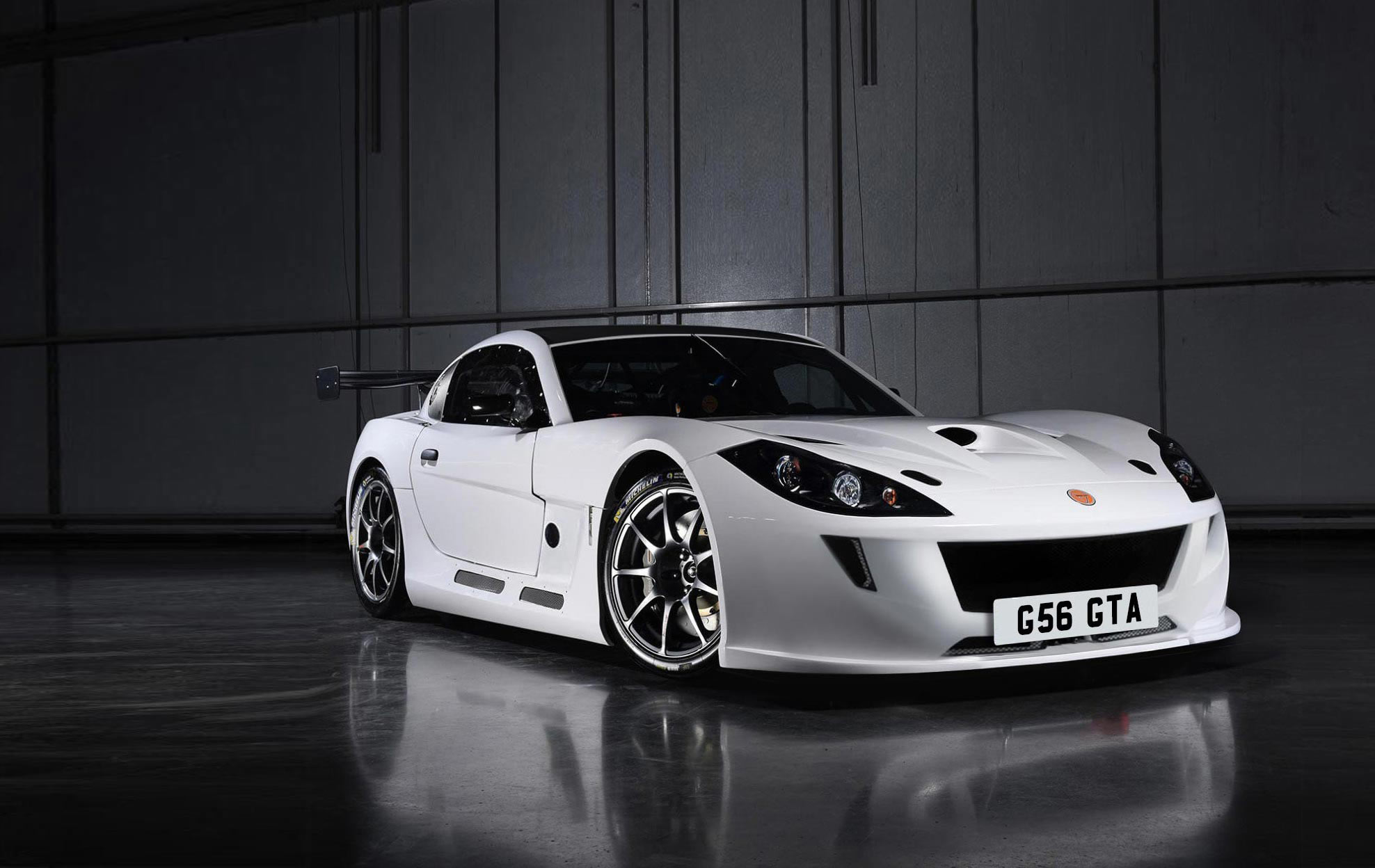 Providing an unrivalled track driving experience, it is the drivers' car of all drivers' cars. The GTA can also be configured to suit the needs of racing schools.
Derived from the most successful GT4 chassis in history, the Ginetta GTA car brings everything a driver needs to experience an entry level GT car with uncompromising capabilities. Comfortably outperforming supercars on circuit, GTA is an easy to operate and cost effective track day car that has an optional race series for those ready to commit from track day enthusiast to entry level GT Academy racer.
Perfect Balance
The Ginetta GTA car brings you an unrivalled track driving experience with a perfectly balanced 50/50 weight distribution and a V6 engine providing enough power and torque to set the car heads and shoulders above the competition! This is the drivers' car of all drivers' cars.
Uncompromising
The Ginetta GTA offers an affordable high-performance track day or race car with low running costs and high reliability. Designed chassis up with one objective: to provide the very best experience for the driver whilst not compromising on safety or equipment.
Technical Details
Engine

3.7L V6 Ford Engine with dry sump and race clutch
405 NM Torque
270 BHP
60 hours Ginetta Engine Warranty

Specifications

Fully FIA approved chassis
Paddle shift with auto-blip
MOTEC LCD race dash
High performance race suspension and brakes
Air Jack System
6 Speed Quaife helical gearbox
Power steering
Air conditioning
20" Wheels with Michelin Pilot Sport 4S tyres
Internal soundproofing
Rear wing
ATL 60L fuel cell running on 98RON pump fuel

Optional Extras

Driver seat & harness upgrades
Passenger Seat and Harness
VBOX HD data and video system upgrade
Windscreen protection
One-to-One driver development packages with factory drivers
Track day and testing packages including technical support & driver coaching
Wheel & Tyre Package
Ginetta GT Academy
The Ginetta GT Academy is a unique concept providing the driver a high performance, yet safe and reliable race car to enjoy entry level GT Racing. Drivers of all experience levels compete in GT Academy as the field is split between experienced drivers and a 'Rookie' class.
Sharing unforgettable memories and fun with like-minded individuals is at the heart of the GT Academy offering. GTA combines identical cars on the grid with close, exciting racing at some of the best circuits in the UK all with first class hospitality and technical support.
Enquire
We'd love to show more about this car. Complete the form or contact us to get started.